LWB-16M/64 Optical Wiring System
CB-195 Lightwinder CWDM UNIT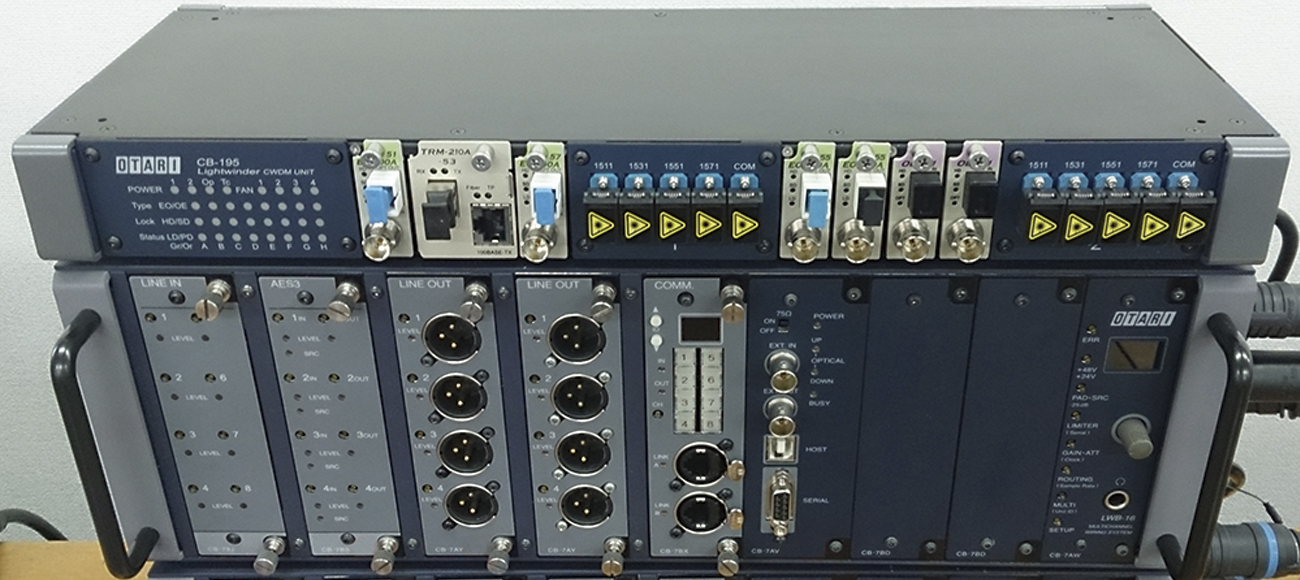 The Otari CB-195 Lightwinder CWDM UNIT is a wavelength multiplexing expansion unit connected to the LWB-16M/64 via optical patch cables.
Main Features
One LWB system can transmit 8 video signals or 6 video signals + Ethernet.
The unit depth is the same as that of the LWB-16M. The CB-195 contains cooling fans and can be placed on the LWB-16M.
Since it is configured as a 2 x four-wavelength multiplexing unit, there is no need to prepare different eight-wave modules.
Status of the power supply (redundant), input signals, and fans (alarm) can be confirmed by the LED indicators.
External View and Connectable I/O Modules
NOTE: The AC inlet is located on the right side of the unit.
Specifications
Power consumption: max. 30 W
Dimensions: 1RU, 424W x 165D x 44H mm
Used wavelengths: 1,511, 1,531, 1,551, 1,571 nm
Specifications are subject to change without notice.
Connection Examples
1. Transmission of 8 x HD-SDI between LWB in OB van and LWB in the field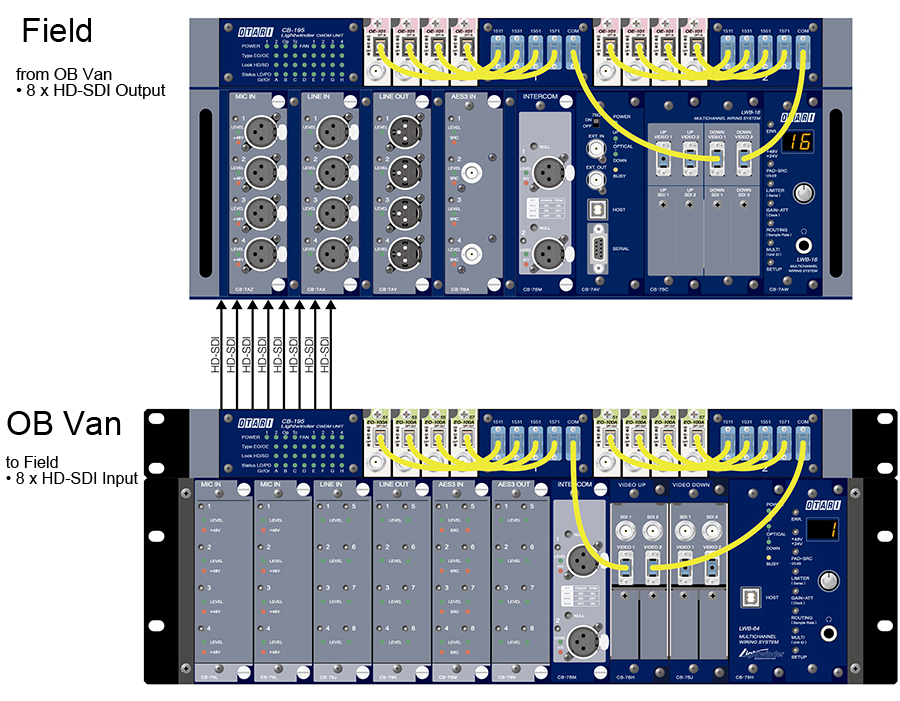 2. Transmission of 3 x HD-SDI, 1 x Analog Video, Serial (bi-directional), and 1 x Ethernet between LWB in OB van and LWB in the field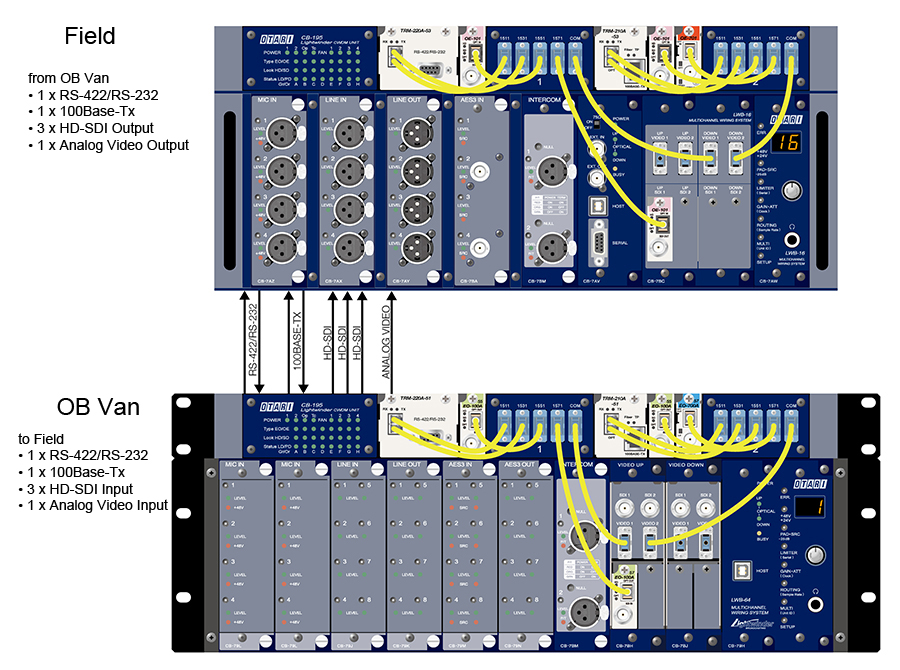 3. Transmission of various signals between LWB in OB van and two LWBs in the field