CM-100DC/DC-2 Disc Detection Machine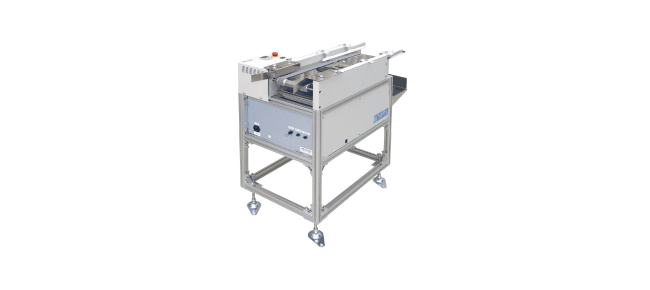 The Otari CM-100DC and CM-100DC-2 are designed to be placed near the end of a DVD packaging line.
The machines are used to confirm that DVD discs are set in the closed cases supplied on the conveyor.
The CM-100DC detects disc presence in the case and the CM-100DC-2 detects whether the case contains one disc only or not.
Each case containing one disc is passed to the downstream conveyor and rejected cases are dropped from the machine.
Various types of cases can be handled.
Easy operation.
No compressed air supply required.