CM-20MI Memory Card Inserter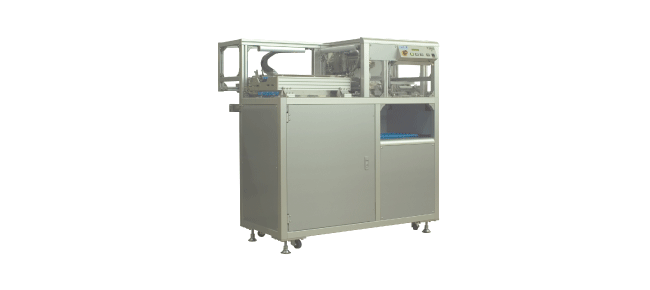 Otari CM-20MI is a game software memory card inserter that belongs to the CM-20 Series. This machine automatically inserts memory cards into cases (with title sheets inserted) fed on the conveyor from the upstream machine (CM-20CF + CM-20TI) or placed by hand and then returns the completed cases back to the conveyor. Dedicated trays are used for memory card supply.
Automation of Memory Card Insertion: The CM-20MI automatically inserts memory cards containing game software into cases supplied from the upstream process. Transparent covers are provided for safety and easy visual confirmation of operation.
Easy Operation: Simple operation with only three buttons: START, STOP, and TRAY EJECT. Easy operation reduces human error and shortens training for new operators.
Stacking 120 Cards: The memory card supply section accepts two trays that can contain 60 cards.
Movie: CM-20MI in operation (QuickTime movie) (.mov, 3.7 MB)