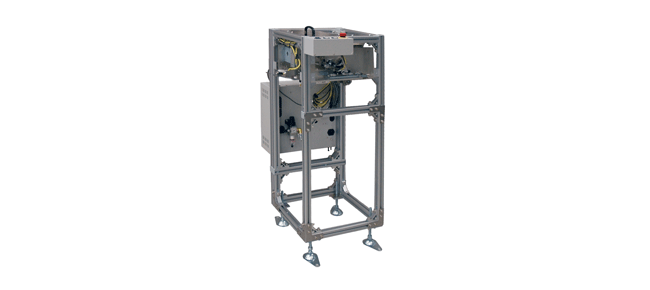 The Otari CM-20BI is a machine that automatically inserts booklets into DVD/Blu-ray cases.
The CM-20BI can handle tall, half, and Blu-ray cases, etc. Up to 5 slave machines can be connected to one master machine and thanks to its compact design, the CM-20BI can be installed in various line configurations.
Supported Cases: DVD (Amaray® type, Warner), regular, half, double, slim, Blu-ray, etc.
Supported Booklet Size: max. 125 x 180 mm, min. 55 x 90 mm (business card size). Folded leaflets or brochures with about 1-mm thickness can also be inserted.
1 unit (set) can contain up to 6 machines (one master + five slaves) and unlimited number of the units can be connected in a line. Please contact us!