LWB-16M/64 Optical Wiring System
Main Features - 5: Control Signal Transmission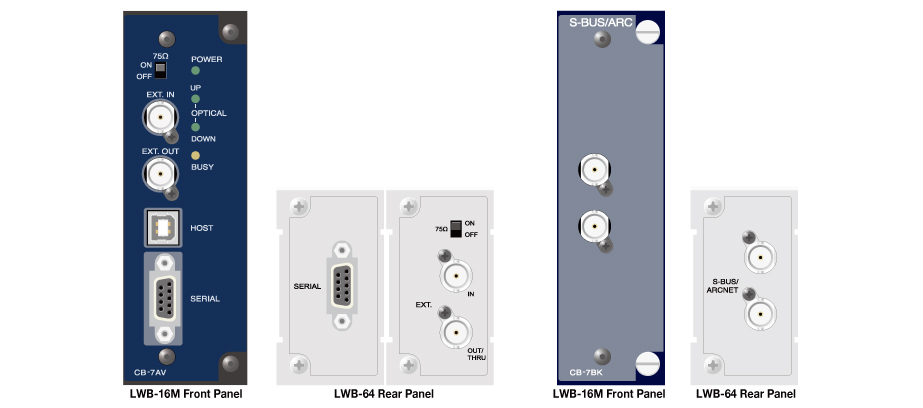 Standard Support for Transmission of RS-422 Serial Control Signals: Serial control signals connected to the standard SERIAL connector can be transmitted via fiber-optic cables.
Transmission of Switcher Remote/ARCNET Signals: In place of the SERIAL connector, you can install an optional module dedicated to transmission of switcher remote control signals or ARCNET signals.
System Clock Transmission: Strictly speaking this is not a control signal, but you can get the system clock from the EXT. OUT connector (BNC) on each unit.