LWB-16M/64 Optical Wiring System
Main Features - 4: Intercom Signal Transmission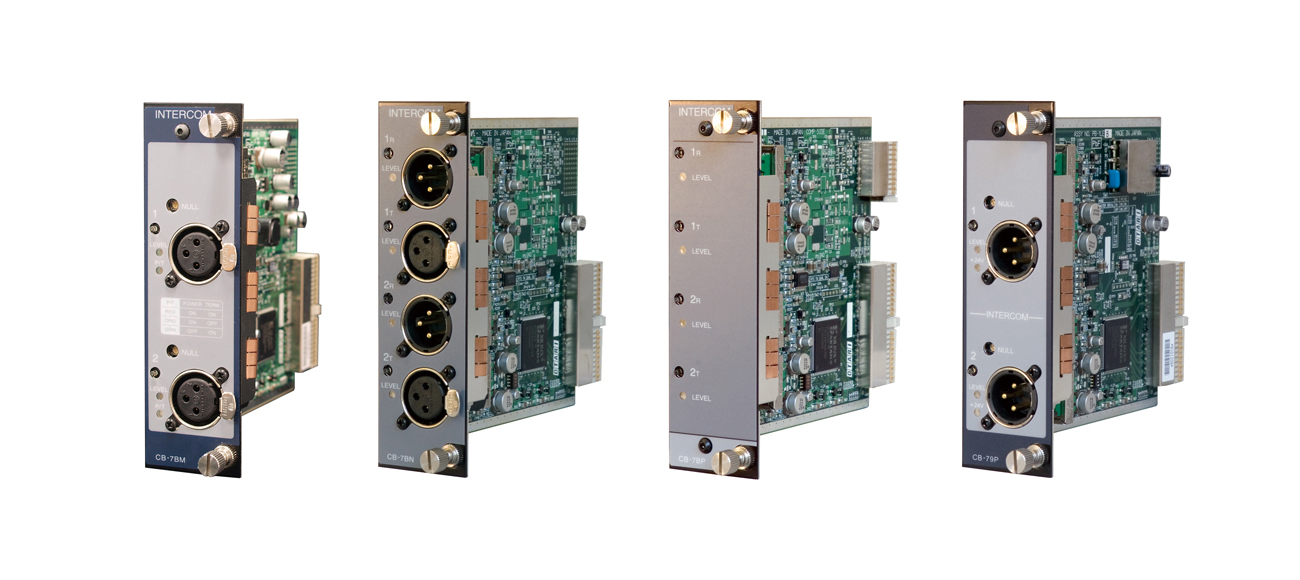 A Maximum of 12 Independent Party Lines: You can create up to 12 independent party lines by installing intercom modules. Up to 8 intercom channels can be set on each party line.
2-Wire Single/Dual Channel Support: For 2-wire intercoms, both single channel mode and dual channel mode are supported. You can turn on/off the belt-pack power supply and the power supply termination separately.
4-Wire Intercom: 4-wire intercom modules are also available. 2-wire and 4-wire type intercoms can be used at the same time without the need for any converter.
PGM Audio Imposed on Intercom Channel: By routing an audio channel to an intercom channel, you can send the program audio to the intercom.