LWB-16M/64 Optical Wiring System
Application Example 2 - Broadcasting of Track-and-Field Event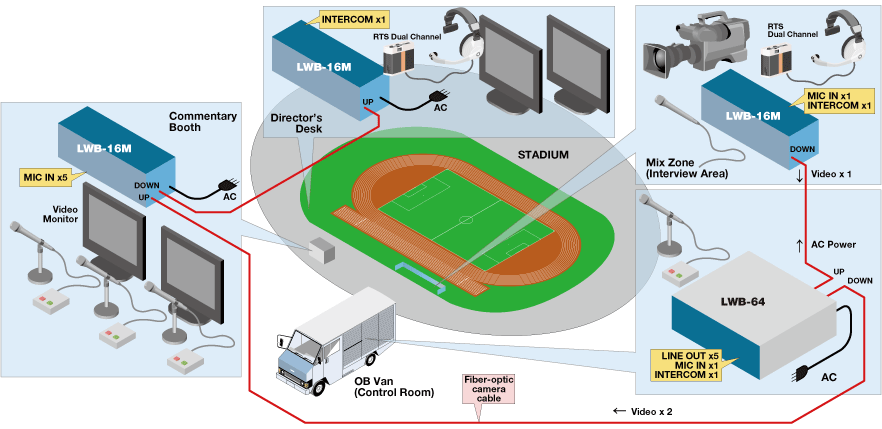 Click image to enlarge.
This is an example of broadcasting a large scale track-and-field event from a stadium.
The LWB-16Ms are placed at the commentary booth, the mix zone (interview area) and the director desk and connected via the fiber-optic camera cable to the LWB-64 installed in the OB van (relay broadcast center) parked near the stadium.
The LWB-16M placed at the mix zone is powered from the LWB-64 in the OB van via the camera cable.