VL-352 Video Cassette Loader
This product has been discontinued.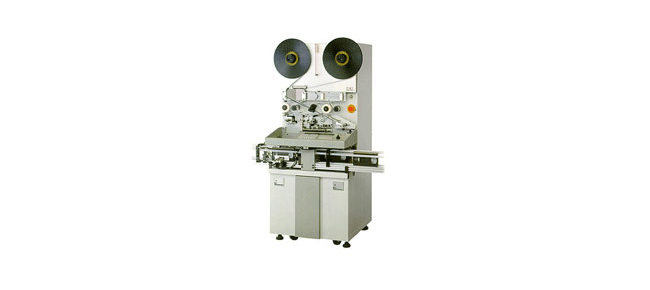 The Otari VL-352 VHS video cassette tape loader has been developed to reduce operation cycle times, and is designed for easy maintenance and adjustment.
Two basic types: Conveyor type for use with optional supply/eject conveyor syatem, and magazine type for stand-alone use.
40-character x 2-line large size LCD can supply ample operating infomation.
Maximum 99 channels to store tape length, winding speed, acceleration/deceleration speed, hub diameter, end of reel.
Remnant Winding can load the remaining tape on the supply hub into cassettes by using the settings stored in another channel.
Air guides are used for coated side of tape to reduce damage to magnetic tape coating. (air guides for base side are optional.)
Pinhole detector and tape cleaner mechanism are provided.
Cassette supply/eject conveyors are located in front of the loader which facilitates maintenance of the conveyor system and checking of cassettes.
Optional Central control system provides production management and max. 254 units of loader control. Since the access time for each loader is 0.01 seconds, the control is virtually real time.