VDP-116 CD/DVD-R Duplicator
This product has been discontinued.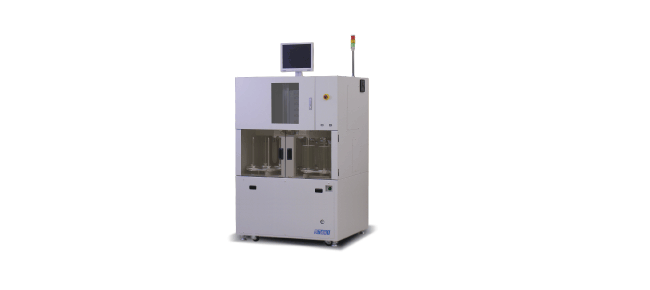 The Otari VDP-116 is designed to duplicate CD-R and DVD-R discs and supports all relevant formats (except for DVD-RAM). Two rows of 16 drives in total, combined with the newly developed dual disc high-speed feeding mechanism gurantees uninterrupted ultra-high productivity, even when copying short program length materials.
Simultaneous Writing to up to 16 Discs: DVD drives are configured in an array of two units by eight lines. Disc carrying is done for each line. Since duplication can be started when all of the drives in a line are loaded with blank discs, drive idle time for disc exchanging is minimized to attain higher productivity.
Otari's Unique Disc Handling Technology: Based on technologies developed in the CDP-64 CD-R duplicator and PW-5 DVD-R prewriter, a new automatic disc loading mechanism has been designed for the VDP-116. Combined with the Otari original double-feed prevention mechanism, sophisticated and reliable disc handling is realized.
Spindle-Basis Disc Exchange: Discs are supplied and ejected as stacks on spindles which are commonly used (contact Otari for more details about spindle shapes). By setting spare spindles on the supply and eject turntables, the VDP-116 will switch spindles automatically to provide continuous duplication operation.(About 1,000 discs can be stacked on a turntable. Each of the supply and eject turntables can mount up to six spindles.)
Closed Chassis Construction: To protect from dust during CD/DVD writing, the VDP-116 is entirely enclosed. The drive dock section utilizes a floating construction to mechanically isolate it from the chassis.
Supported Disc Formats: CD-DA, CD-ROM (MODE1, MODE2), CD-ROMXA, CD-I, VideoCD, Hybrid, Mixed Mode, PhotoCD, CD-Extra, HFS, DVD-ROM, DVD Video