LW-55 Optical Wiring System
This product has been discontinued.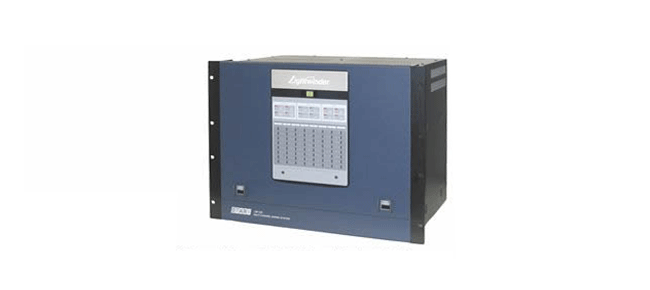 The Otari Lightwinder LW-55 is a multichannel audio and data transmission system for sending multiple signals over long distances via optical cables. With modules for MIC AMP, A/D, D/A AES/EBU input/output, the LW-55 can be custom configured for any application. LW-55 transmits up to 64 channels of 24-bit, 96-kHz digital audio signals in each direction. All of these features can be completely controlled and monitored by the control software.
Up to 64 channels of 24-bit 96-kHz audio signals: The LW-55 accepts external word clock signals at 44.1 kHz, 48 kHz, 88.2 kHz, or 96 kHz.
Transmission Length: The optical fiber cables between two units can be extended up to 1.5 km and the transmission length can be extended up to 22.5 km with a maximum of 16 units connected.
Dual Transmission Lines, Dual Power Supply: The LW-55 units are connected by dual transmission lines and each unit has dual power supplies for fault-tolerant and redundant operation.
Other Features

Fiber-optic transmission impervious to RFI/EMI interferences
Connectivity of up to 16 units
8 Slots for signal processing modules
Fiber-optic cables weigh much less than multi-pair cables, making it much easier to install or transport.
Exchangeable Signal Processing Modules
Mic Clipping Indication
Built-in Test Oscillator
External Synchronization with Word Clock
Remote Level and Routing Control
Remote Power Supply Status Monitoring