LW-50 Optical Wiring System
This product has been discontinued.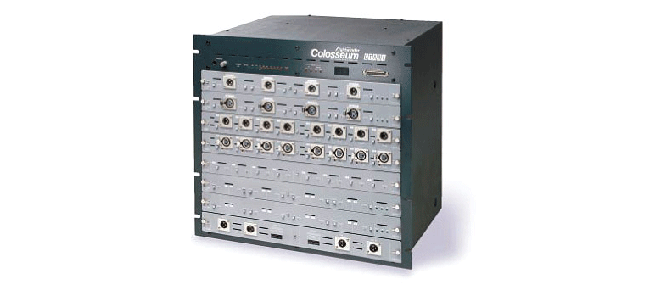 The Otari Lightwinder Colosseum Series (LW-50) is a multi-channel audio and data transmission system for sending multiple signals over long distances. A system consists of two to sixteen Mainframes, each holding from two to eight modules. With modules for Mic/Line input, AES/EBU input and output, Line output and Intercom, the LW-50 can be custom configured for any application. All of these features can be completely controlled and monitored by the GUI software.

In addition to transmitting audio signals, the Video Link option allows for broadcast quality transmission of NTSC and PAL video. The LW-50 accepts external video, word clock or frame sync signals at 48 kHz or 44.1 kHz, and a sync reference output is provided. The LW-50 can also be equipped with RS-232 and RS-422 interfaces for bi-directional communication and machine control.
Up to 64 channels of 24-bit audio
Fiber-optic transmission impervious
Any combination of digital and analog inputs and outputs
Fault-tolerant and redundant
Up to 16 separate stations in a single system
Connects to Lightwinder Hub/Router for much larger systems
Built-in test oscillator
Remote routing control
Remote level control
Remote status monitoro RFI/EMI interference in each direction
LW-50 Series Product Line-up
LW-50-2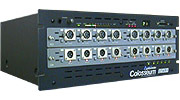 The LW-50-2 is a portable model which has two front slots and two option slots. The power supply circuit is integrated. The front connection type of signal processing modules can be used. The DS-12U sub power supply unit can be used as the auxiliary power supply.
Front Slots: 2, Option Slots: 2
Dimensions: 482 x 177 x 400 mm (W x H x D)
Weight: 20 kg

LW-50-4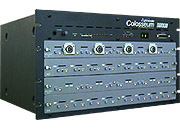 The LW-50-4 has four flont slots and three option slots. Both the front and rear connection types of signal processing modules can be used. The dedicated power supply unit DS-89 or DS-89B is needed.
Front Slots: 4, Option Slots: 3
Dimensions: 482 x 265 x 400 mm (W x H x D)
Weight: 20 kg

LW-50-6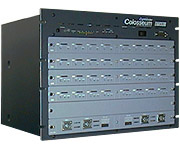 The LW-50-6 has six flont slots and five option slots. Both the front and rear connection types of signal processing modules can be used. The dedicated power supply unit DS-89 or DS-89B is needed.
Front Slots: 6, Option Slots: 5
Dimensions: 482 x 354 x 400 mm (W x H x D)
Weight: 25 kg

LW-50-8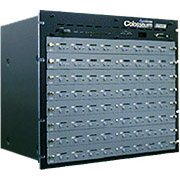 The LW-50-8 has eight flont slots and five option slots. Both the front and rear connection types of signal processing modules can be used. The dedicated power supply unit DS-89 or DS-89B is needed.
Front Slots: 8, Option Slots: 5
Dimensions: 482 x 442 x 400 mm (W x H x D)
Weight: 30 kg

DS-89, DS-89B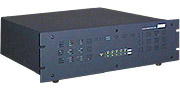 The DS-89 and DS-89B are the dedicated power supply units for the LW-50 series. Although dual DC power supply circuits are equpped in both units, the DS-89 has a single AC inlet and the DS-89B has dual AC inlets.
Dimensions: 482 x 132 x 400 mm (W x H x D)
Weight: 14 kg