DP-3 Digital Master Reproducer
This product has been discontinued.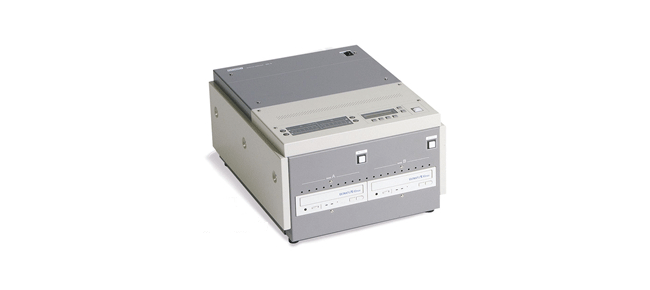 The Otari DP-3 is a digital master reproducer which reproduces two Master CDs at x8 or x16 speed. Since the DP-3 has two CD-ROM drives, the programs for both sides of cassettes can be reproduced simultaneously.
Uses compact discs (CD-DA or CD-ROM discs) as the master audio source for superb copy quality. The master programs cannot be accidentally erased.
Simultaneous duplication of stereo audio on both tape sides at 8x or 16x speed. C-60 tape is copied in 2 minutes (4 minutes for 8x speed).
Menu-driven operation and guide messages on the LCD enable simple operation.
Automatic rewind of copy tapes at program end in Auto Copy mode.
Connectivity to the Otari DP-8 and DP-4050 series machines.
Simultaneous DP-8 or DP-4050 control from the DP-3.
LED peak meter display for 4 channels and independent level controls.
A-side only mode enables duplication of one side of cassettes.