BTR-10J Series Analog Tape Recorder
This product has been discontinued.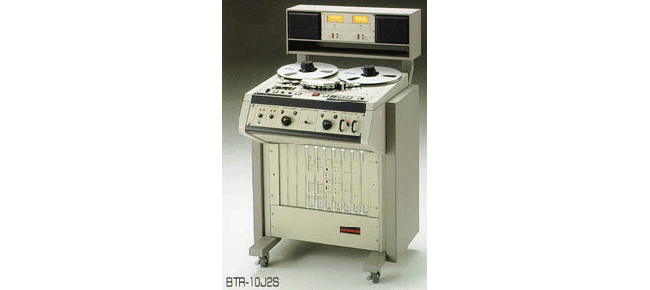 The Otari BTR-10J-S series are professional tape recorders specially designed for broadcasting stations. The BTR-10J-S series are based on the Otari MTR-10 master recorders which are used at many recording studios and broadcasting stations. Besides succeeding the MTR-10 series main functions, the BTR-10J-S series enhance their functions to satisfy the various needs of broadcasting stations.
Series Variations
BTR-10J-2S: Stereo Tape Recorder/Reproducer
BTR-10J-2SZ: Stereo Tape Recorder/Reproducer (with mono/stereo switching)
BTR-10J-FS: Full-track (mono) Tape Recorder/Reproducer
Features
Precision aluminum cast deck plate
PLL DC servo direct capstan drive
Microprocessor controlled transport mode and reel servo
Reel size capability: 5", 7" and 10.5"
Automatic fast wind end slowdown
Separate microprocessor for tape timer and speed display
Return-to-zero function
Modular type electronics for higher reliability and serviceability
Gapless recording
SEL-REP (SELective REProduce = playback using record head) for overdubbing and monitor standby features
Punch in and punch out
±20% crystal referenced vari-speed control with percentage/ips display
Built-in monitor speakers
Line output key switch
Independent control for line output and monitor output
Mono/Stereo switching
Selectable output level: +4 dBu or -20 dBu