AL-641/642 Audio Cassette Loader
This product has been discontinued.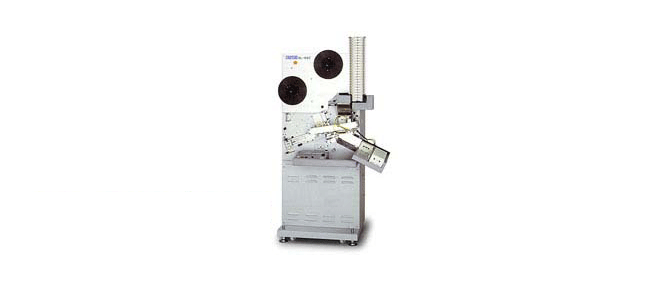 Manufacture to order
The Otari AL-641/AL-642 audio cassette loader is a machine that winds 0.15 width magnetic tape (recorded or blank) into standard Phillips type cassettes (C-0s) at a high speed.
The AL-641 has one supply reel and the AL-642 has two. The AL-642 can switch between the two supply reels to allow alternative use and it is not necessary to stop the machine to replace pancakes.
Two supply reels with original automatic axis switching system. (AL-642)
Unique tape loading mechanism. (AL-642)
Two-row outfeed station.
New splicer. Unique splicing tape feeding mechanism. Splicing tape max. 65 mm in diameter.
A 40-character x 2-line liquid crystal display can supply various operating information and provides detailed product and machine status information.
Defective cassettes will be ejected to the reject station. Ejecting a defective cassette will not interrupt continuous production.
Cue tone monitor speaker. Cue sensing circuitry allows for detection at levels as low as -30 dB.
Vacuum sensor located on the front panel facilitate adjustment and maintenance. Air chamber filter located on the top panel for easy cleaning.
The control panel located in front of the machine provides ease of operation.