LWB-16M/64 Optical Wiring System
LwcV2 - Screens 1: Main Window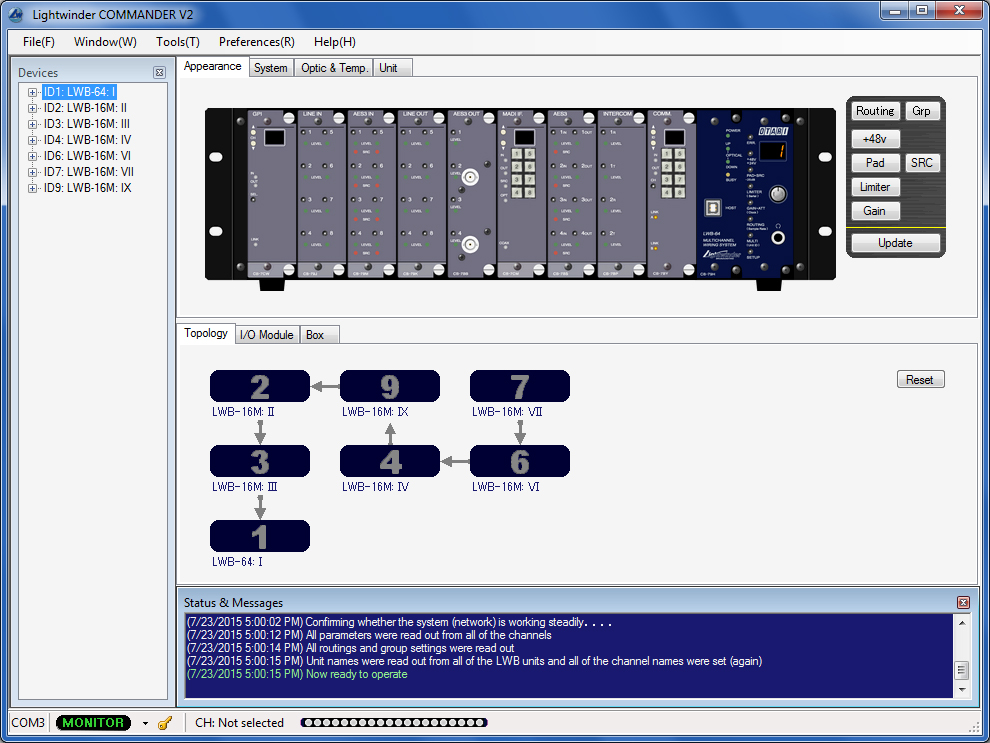 When you start LwcV2, you will see the Main window. The Main window is composed of the following three sections.
Devices Window: The left part of the Main window is the Device window which shows the LWB units, modules, and boxes in the tree format. You can select each item by clicking on the corresponding tree entry.
Tab Window: This window is divied into the upper and lower halves and each of them contains multiple tabs (Appearance, System, Optic&Temp., Unit/Topology, I/O Module, Box). You can switch tabs and set and monitor the parameters.
Status & Message Window: Main operations, warning, and errors are shown in this window. You can close this window temporarily or stave the contents.
The status bar is located at the bottom of the Main window. From left to right: COM port being connected, Operating mode, Dongle connection status, Selected channel, and 20-dot level meter showning the selected channel's signal level.