Mediatech Expo 2007 Report
2007-07-09
Otari, Inc. attended MEDIA-TECH Expo 2007 held from 15th to 17th May 2007 at Long Beach Convention and Entertainment Center, California.
MEDIA-TECH is a trade show attended by many manufacturers and delears of media manufacturing machines for CD/DVD, BD, HD DVD, etc. and packaging facilities and materials. This year Otari exhibited its CD/DVD related products.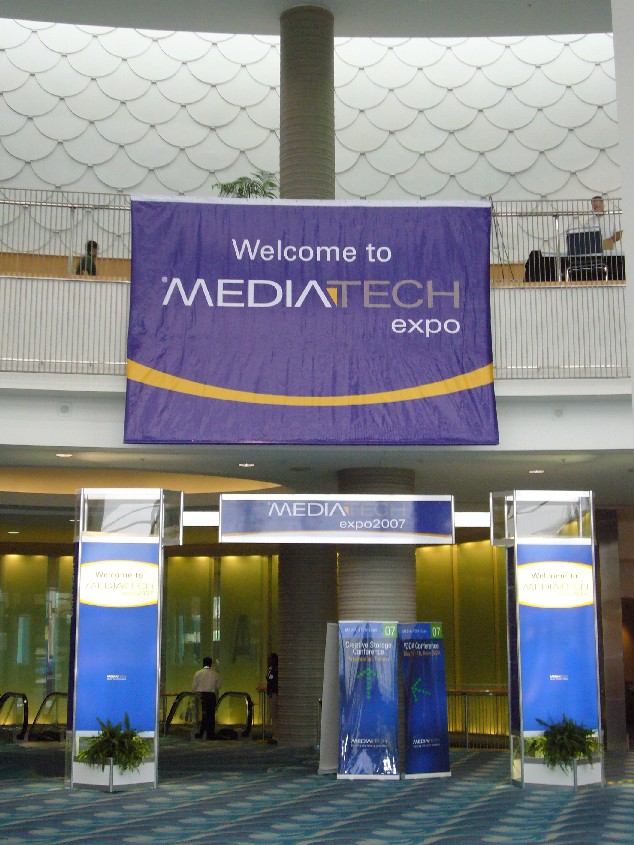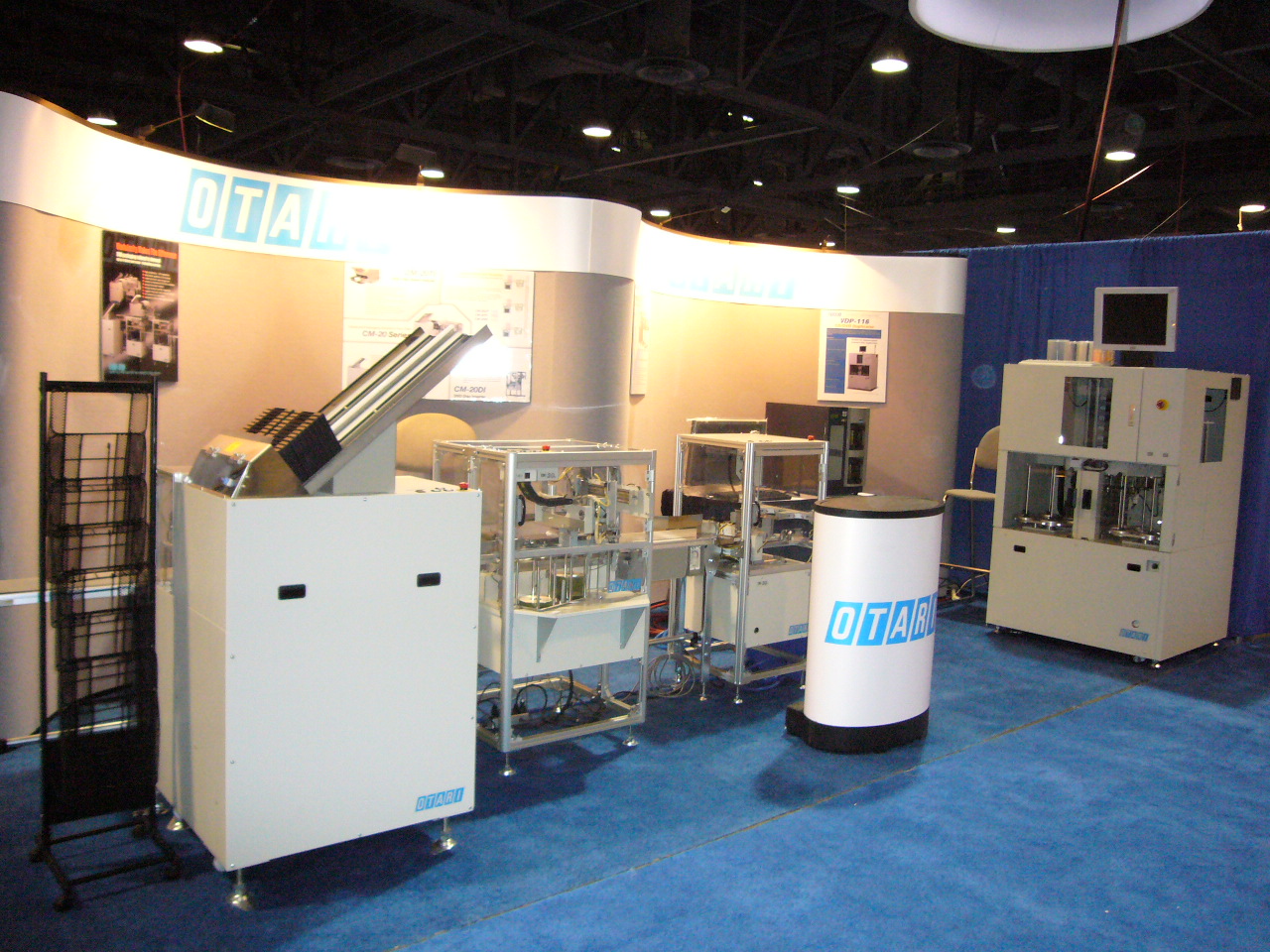 Entrance of the Exhibition (left) and Otari Booth before Opening (right)
In the DVD packaging category, Otari exhibited the CM-20 series whose compact modular design enables flexible configuration from semi-auto to fully automated production line based on customer's needs. At our booth we linked the CM-20TI that inserts title sheets into DVD cases, the CM-20CF that supplies cases to the CM-20TI, the CM-20DI that inserts discs into cases and the CM-20CC that closes cases and demonstrated actual operation of this packaging line.
The CM-20 series can handle Amarey™ type 14-mm thickness cases and also 7-mm slim cases or thicker cases (up to 23 mm) with an easy adjustment. By adding optional parts, half size cases used for VCD are also supported.
Although it is difficult for conventional automated lines to handle multi-disc packaging, the CM-20 series can insert two to four discs by introducing multiple disc inserters (CM-20DI). This flexibility of system configuration was highly appreciated by visitors.

In the CD/DVD duplication category, we showed the new compact duplicator VDP-208 and the large scale duplicator VDP-116. The VDP-208 is almost the same size as its predecessor VDP-108 but doubles the disc capacity to 200 for longer automated operation. The VDP-116 is a duplicator for mass production with Otari's proven high-speed disc handling mechanism and features 1000-disc capacity, disc infeed/outfeed with spindles and production/error information notification via e-mail.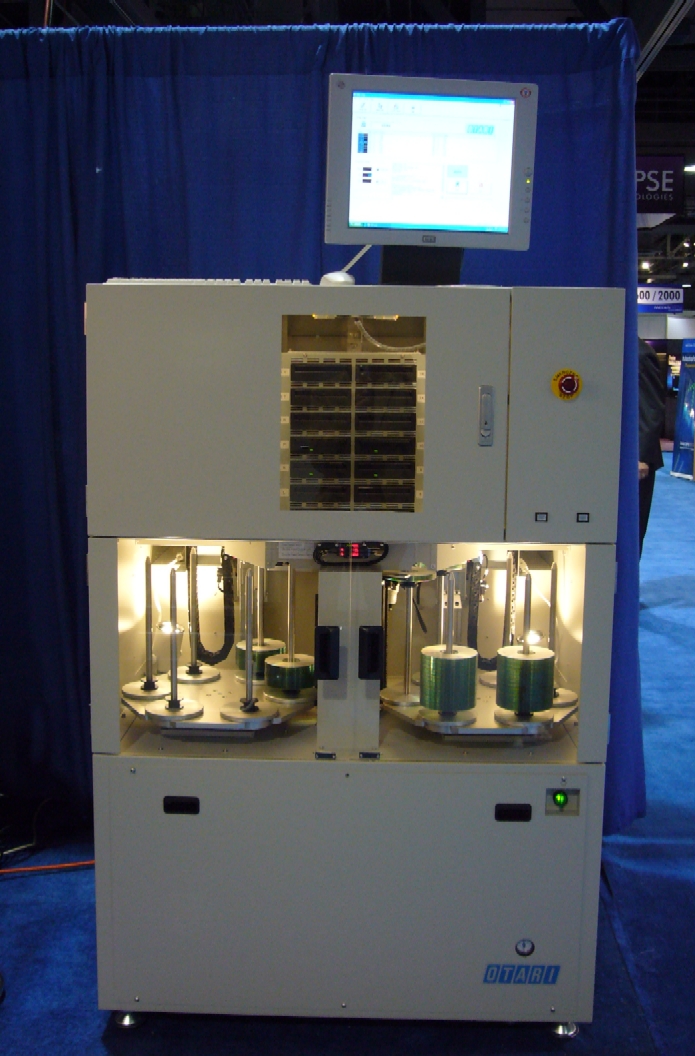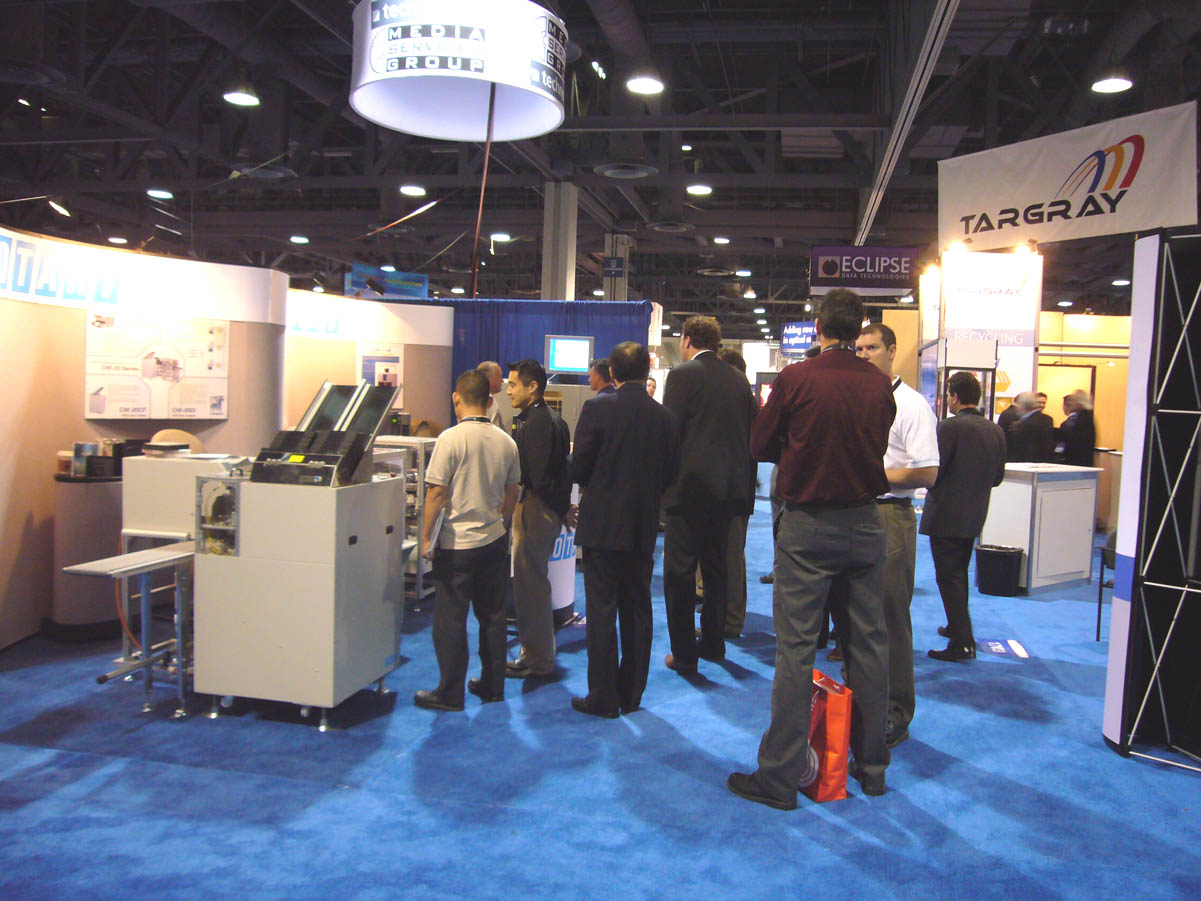 Display of VDP-116 (left) and Otari Booth with Visitors (right)
Otari designs custom systems based on your specific application requirements. Please feel free to contact us!